Why Yogurt is the Best Snack to Pack for Your Fitness Workout
Lest I forget to nourish myself while working out, I've often wondered …What is the best snack out there to complement the state of my affairs –post workout? Something light and handy of course… high in protein and low in fat, a snack that will nourish my worked up muscles and won't leave me feeling slightly overstuffed.
And so in the course of my research I found out that Yogurt is the best snack to pack.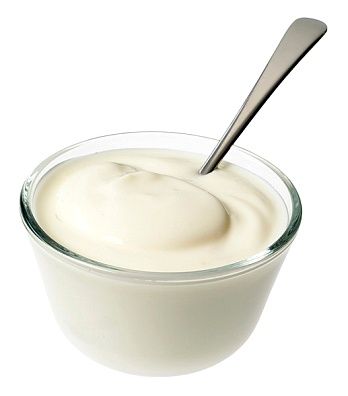 Here are 9 reasons why:
1. Yogurt is loaded with vitamins and minerals that maintains red blood cells and keeps your nervous system functioning properly. Such as potassium, phosphorous, riboflavin, iodine, zinc, vitamin B5 and more importantly B12. Also if you are a vegetarian, you may fall short of this vitamin because B12, I found out, can only be acquired from animal products, such as chicken or fish. Well unless you are taking supplements then you aren't really getting enough B12.
2. Yogurt contains probiotics or "live and active cultures" that are good for your digestive tract, keeping your digestive system balanced andpreventing harmful microorganisms from causing intestinal infections like diarrhea. Keeping you up to schedule not only for your workout but also for any other activity within your daily grind.
3. Eating yogurt within 60 minutes after your practice provides essential amino acids for your muscles to restore themselves after they've been stretched out for long periods of time. A bottle of water with it also improves hydration, because the protein in yogurt furthers the absorption of water into your intestines.
4. Yogurt decreases yeast infections. Once again yogurt's live active cultures play an essential part in this scenario Lactobacillus Acidophilus, a kind of good bacteria, which is present in yogurt, counter attacks the numbers of bad bacteria called Candida Albicans. Stunting their growth therefore decreasing your chances of vaginal yeast infections. A recommended dose of 8 ounces daily has been found to be ideal. Also, studies have shown that taking antibiotics and steroids contribute to the depletion of good bacteria in our bodies.
5. Yogurt flushes out excess sodium from the body. Yogurt's high potassium content, almost 600 mg in 8 ounces does just that. Studies have shown that, a diet high in sodium, accumulated overtime, can lead to hypertension, kidney and heart disease in later years.
6. Yogurt is high in Calcium, therefore good for your bones. It has been shown to have beneficial effects on bone mass in people of all ages, provided they also get a sufficient amount of vitamin D. The skeletal benefits of both plays a major role in the prevention and treatment of osteoporosis. Giving you more endurance and keeping you agile all through out your workout today an din later years.
7. Yogurt won't erode tooth enamel despite its sugar content. Yogurts high lactic acid content counters the effects of sugar causing cavities and gives gum protection as well. The calcium yogurt strengthens your teeth as well!
8. Yogurt fights off harmful viral bugs. Again, Yogurt's bacterial cultures have been shown to stimulate infection-fighting T-cells in the blood stream, signaling immune boosting cells to wake up. A very important for allergy suffers especially. Sneezing during workout just won't do you any good, physically and emotionally.
9. Yogurt keeps your abdominal muscles tight. Yogurt's high calcium content has been found to signal your fat cells to pump out less cortisol, the hormone that tells your body to accumulate more flab around your waist. Thus, Yogurt makes it easier to stretch and maintain agility and abdominal strength as you progress in your workout practice.
Samantha S Jones is a writer & health enthusiast. She lives life to the fullest in the company of her laptop promoting the good life and managing client relations for Pole Dancing Fitness & Costumes and Lingerie

Recent Posts by Samantha S Jones