Top 10 Gifts for Co-Workers
Whether you're in an intimate office or a cubicle farm, it's fun to recognize your favorite co-workers with a little something. Here are some suggestions from useful to tongue-in-cheek.
Holiday Cookies
Credit Image: timlewismn on Flickr
You can buy them, you can bake them, everybody wants to eat them. Easiest. Present. Ever.
Gift Cards in Clever Holders
Casette tape gift card holders, $5
The gift card is a no-brainer. These retro casette tape gift card holders make even a McDonald's gift card look cool.
ForkChops
ForkChops, $6
For the co-worker who always eats at her desk ...
Bat Signal
Bat Signal, $10
For when there's trouble at the office.
Fabric-Covered Thumbtacks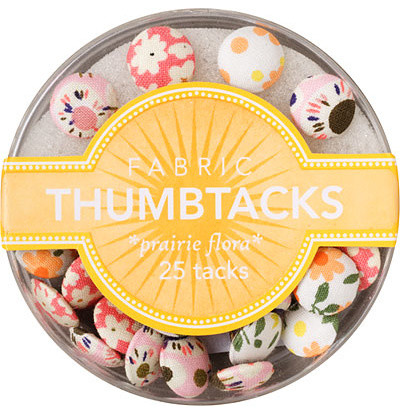 Fabric-Covered Thumbtacks, $9
So cute!
Pep Talk Memo Pad
Pep Talk Memo Pad, $9
Sometimes it's helpful to be direct.
Cubicle Rearview Mirror
Cubicle Rearview Mirror, $26
Although, then you won't be able to sneak up any more.
Stylus Pen
Stylus pen, $15 for a pack of 11
For chilly fingers and smartphones.
Snail Tape Dispenser
Snail tape dispenser, $22
Just because it's AWESOME.
Leather Earbuds Case
Leather earbud case, $16
So you don't have to listen to their Pandora stations anymore.
Do you exchange gifts with your co-workers?
Rita Arens is the author of the young adult novel The Obvious Game & the deputy editor of BlogHer.com. Find more at www.ritaarens.com.
Recent Posts by Rita Arens