My business is my baby!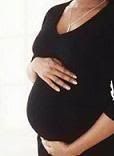 Creating
your own business is like having a baby and takes about the same amount of time. But have you ever really taken a look at everything involved in having a baby? Not simply the biology of it but everything else that needs to take place in order to have a healthy, thriving bundle of joy. You don't just one day say I want a baby and poof you have one in your arms. Having a baby requires commitment and the realization that everything you do or don't do affects your baby. And although ou can read every pregnancy and baby book to gain vast amounts of knowledge and wisdom but the reality is that since pregnancy nor babies are cut from the same mold everyone's journey and experience is different.
During your first trimester you can feel scared and overwhelmed. Nauseous and nervous. Not only is your baby growing inside you but your body is preparing itself for the journey too.
Nurture
your baby and your body. You are your baby's vessel and must be willing to take the necessary steps in order to ensure complete development. Slowly the fear of the unknown is overshadowed by the excitement of knowing that your have the honor of creating something you've always wanted.
As your second trimester comes about you are at a cross road. Feeling selfish and angry. As much as you want your baby you are dealing with the fact that not everything is turning out as easy as you thought. You wonder how something so small can have such a huge impact. But this impact isn't really negative and in order for something to grow change and adaptation is imminent and essential. Babies don't know what to do to grow. They grow by feeding off of the nourishment and nurturing you provide. You are now living a dynamic life adapting to the ever constant changes and demands of your baby. You are quite literally breathing life into your baby.
By the third trimester you have a reassured sense of confidence because you know you have done everything within your power to help your baby grow and develop. You are getting excited to finally be able to present your baby to the world. Now that the inner preparations are almost complete it's time to shift your focus to outer preparations. You now must make those lists and have those contingency plans and ensure you have the essentials because if you wait until after your baby arrives you will not have the time. In the final weeks of pregnancy it is ideal to take a moment to breath and reflect because the roller coaster ride is just about to start.
Your baby's nurturing does not end upon birth and neither does their need for continued support. What you thought was a huge impact during development is minimal compared to what's in store once your baby takes their first breath. Constant attention is required in the early years. At times you will feel like you lost your mind but every time you see your baby's face sanity returns. As the years progress you see your baby grow and become strong. You see your baby develop into something more wonderful than you ever could have ever imagine.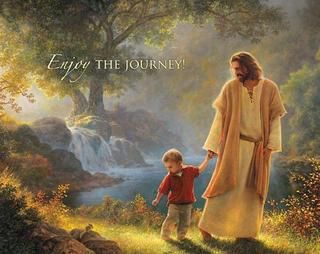 Never let your fears stop you from creating what you want, be it a baby or business. What you are feeling isn't true fear but the mind's recognition of the value you have for what you are creating. Keep your focus on the end result but your attention on all the necessary steps required for your creation and when you finally see your "baby" everything you went through will have been worth it.
Enjoy the journey!
Recent Posts by reynaje1026