Mourning My Loss As A Foster Momma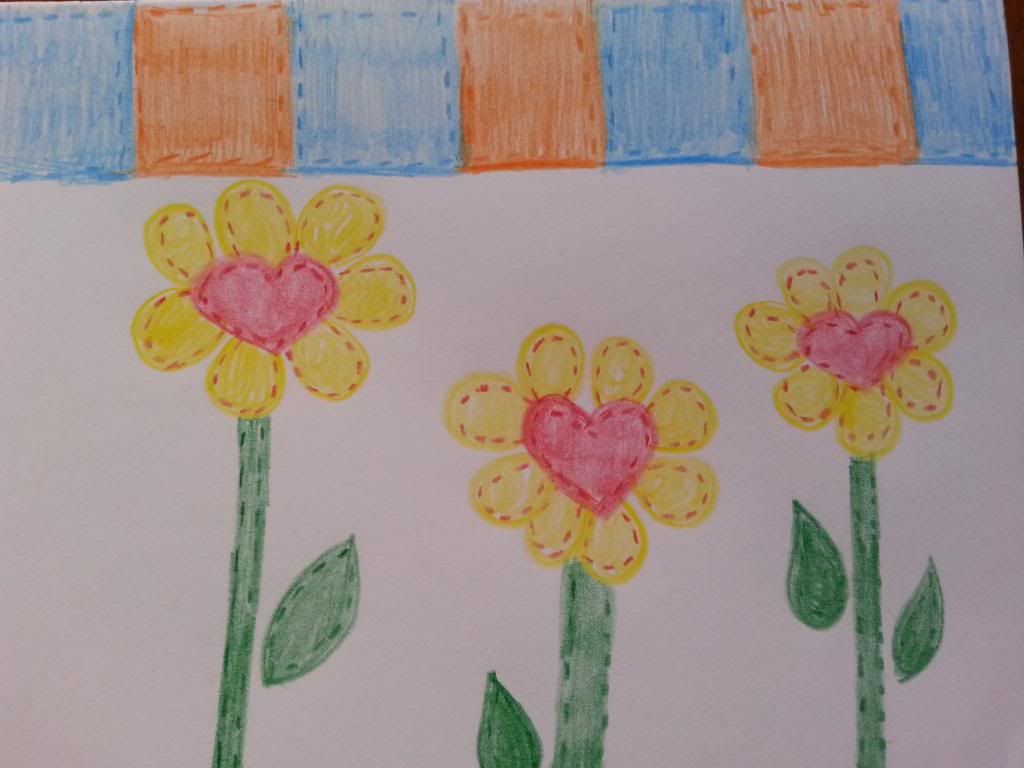 I am just starting to come into a state of acceptance of the things that have happened in this past year. I wish I could have blogged through it all, but there were so many more important things that had my attention. Many of the most important things slipped through my hands while I was busy trying to be a foster mom, a "biological" mom, a wife, a homeschooler, a homemaker, a crafter, a friend, and a sister all while pregnant most of the time. I have been fighting off an overwhelming sense of remorse at what I couldn't do. We had three different foster girls with us for a time last year, and we just voluntarily closed our license with the state. As of today, we are not foster parents any longer.
It sneaks up on me during our hour of quiet time at my house, or when I see a post on Facebook, or when it's quiet in the car, a voice that says : "You should've done more...held on longer...fought harder...spoke up louder...never gave up." Did I give up ? Could I have done more? Why would God lead us to something to have us meet such a large wall that we could not hurdle? Did all my restless nights and prayers count for anything? I know that God heard every word and that He knows how many tears I've shed over the foster girls we had in our home. But what about the outcome? As of today, so much is uncertain and I have to come to grips with the fact that I may never know what the outcome is for these girls. I'm just supposed to be obedient and have faith. That is so hard.
Being a foster parent is an experience unlike any other. The people you meet who don't understand foster care treat you like you're some sort of amazing person, "Oh, I could never do that!" or "You guys are so amazing!" The truth is, I felt like my whole world was falling apart on a regular basis while I was a foster mom. I struggled with a wide range of really undesirable behavior from all the children in my home, and I fought the urge to tell off almost every member of our "team" of professionals at one point or another. I went to bed emotional and exhausted, my marriage changed in ways I did not anticipate, and I leaned on God harder than I ever had in my life.
I need thee,
Oh, I need thee,
Every hour, I need thee.
My one defense, my righteousness,
Oh God, how I need thee.
Mat Maher's Song, Lord I Need Thee became my anthem through my days. Sometimes, I would sing it at the top of my voice while tantrums were being thrown and meldowns ensued. I would call my husband and plead with him to be home soon. I would plan a girls' night out with my foster daughter and I would cry silent tears in the dark the whole way to where we were going. When we got there, I would pick myself up and smile and make the best of the moments we had because I didn't know how many there would be. I am not amazing. I am weak and human and I trusted God that something beautiful would come out of everything even when it felt like everything was crashing down.
But the truth is, I don't see it. I don't see something beautiful yet. I am mourning my life as a foster mom and wondering where to go from here. I see other families who are foster parents and I don't know what to say to them about our experience. I see "regular" families and I don't know how to explain that I feel like I lost a piece of myself or one of my children when in fact, none of those kids were "mine". I see my husband in all of his practicality say that he knows we did the right thing and it's over and I don't know how to tell him that it still hurts even if all of that's true. I see my oldest son tell our new baby, "We're your family forever." and I can't help but wonder if he's thinking of the girls who we couldn't be there for forever,
Related Posts
Recent Posts by SunshineyDay