Ladies Get Off Your Knees
Pause…..
I'm not referring to what you think I'm referring to, but what I am referring to is women proposing to men.
Am I mistaken or is it He who finds a wife *checks Bible*.....oh ok!
When a man chooses to propose to his woman it is a clear sign that he is indeed ready, to take that next step and have her in his life for the long haul. When a women chooses to propose to a man…..well…..it doesn't necessarily make her look desperate, but she needs to be 1000% sure the man she is proposing to is actually ready and willing to get married and to get married to her.
Traditional gender roles speak volumes about the man proposing and I'm all for that. Should you be in a relationship where traditional gender roles do not exist, then more power to you, should you decide to get on your knee and propose to your man. But as for me....I won't be doing that.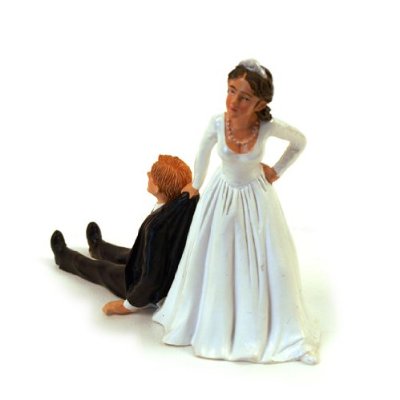 I wonder....if you have to ask a man to marry you....is he not really that into you?? Like are your dragging him (unwillingly) to the altar?! Because let's be straight up here, as women we (often) move a little quicker than men in some things and our timing is often faster than theirs. We have a timeline in our head of when we hope a proposal will come, while our man might be a year behind.
I'm all for tradition but with a twist. Yes, I believe a man is the provider, the protector but I also believe the leadership role should co-exist in a relationship. Lead where you are capable of leading. However, I am a firm believer the man should take the leadership role when it comes to proposing. Say you propose, he says yes and that's great. But you may think to yourself down the line like, "damn...he couldn't even propose to me?" Let's be honest here, as women we have imagined the day the man we love, gets on his knee and asks that life-changing question. Or you might be the type that really doesn't care about this kind of stuff....then this isn't for you. But for those of us who have imagined the proposal, we imagine flowers or some sweet romantic gesture and see ourselves tearing up as we say YES! We cheat ourselves out of that, should we choose to do the proposing.
I ran across something interesting though, according to relationship expert Laurie Phun, women have been proposing to men everyday. "It's called an ultimatum." Hmmm....it's true, women are usually the ones to initiate the what are we doing conversations? Is there a future here? Do you want to get married, have kids conversations. We drop hints every now and then and hope our man catches on while some of us are bold and say "look here after 3.5 years, we should be really discussing marriage, moving in together" etc. I know…I know….times have changed. But some things should remain the same. A man should propose point-blank.
A man proposing is like the bare minimum on what women should expect from their boo. He loves you. You love him, it's the bare minimum seriously! A man should take pride in proposing to his woman. Asking her family in advance, picking out a ring he knows she'll love and love seeing the happy expression on her face as she gets to planning. Men are the pursuers and when the man is asking you to marry him HE
IS READY and 9 times outta 10 he already knows he will hear yes from you anyway. You can't force a proposal on a man, it's that cut and dry. When he is ready, your left ring finger will be adorned with some bling.
If you have to initiate the proposal....he MIGHT not be ready boo boo.
If you feel like he is "taking too long" to propose then you need to decide if you will stick it out in a sense, have a conversation, or leave and move the hell on with your life. You and your boo should have the marriage talk when things are serious and the two of you should know exactly where the other stands as far as feelings and future plans. Just don't get on your knees..............and propose girl!
Related Posts