It's That Simple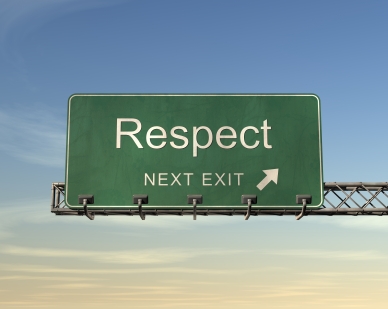 One thing I will never understand is when people (especially those who call themselves your friend) don't respect your relationship. They have negative things to say about who you are involved with and don't understand why this or that happened or hasn't happenedand they constantly say you've changed. Well duh…a relationship has the tendency to shift some things around. People fail to realize that when a friend becomes involved with someone, they are no longer the priority, especially once the relationship hits a serious point. Sorry…but it's the truth. And what goes on between two people in a relationship has absolutely nothing to do with you.
What a couple decides to do and what they decide is best for them and the dynamics of their relationship, so both parties are happy and comfortable, is none of your business. As a friend, you may not understand it, you may not even like it, but newsflash….it's not for you to like nor understand, they are not involved with you. A long-lasting, healthy relationship is between TWO people. Those who try to interfere and complain about not understating the dynamics of a relationship…..oh well, turn your focus elsewhere. You are an outsider trying to be a part of and understand, a secluded situation.
You should respect his/her choices especially if you are a true friend. You don't like his girlfriend…oh well. You don't like her boyfriend…oh well. Ya'll don't have to hang out. You don't have to like the decision(s) your friend makes, but guess what? It is THEIR choice and as a friend, respect should be your main priority. It shouldn't be too difficult to respect his/her relationship and the dynamics of it. If that doesn't come easily for you, more than likely you have ulterior motives and want something other than a friendship anyway. And if you rolled your eyes after that sentence….then I'm right.
R-E-S-P-E-C-T find out what it means to your friend when it comes to their relationship. Every relationship and every person is different. What one person may have been comfortable with before, may be a hell no in their current relationship. But your number one priority is not only to respect your friend and his/her choices but to respect their relationship as well. It's that simple.
Related Posts