How The #365FeministSelfie Project Prepared Me To Deal With a Hater
I give a lot of credit for my resiliency to the #365FeministSelfie project, I do. And I thank those of you who have chipped in to help me continue to fight the good fight. Because even if it does hurt my feelings, it is not going to stop me from calling out the haters.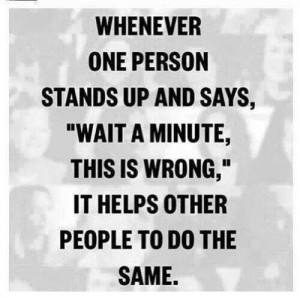 In honor of NaBloPoMo in November, BlogHer is launching BlogHer PRO School, a month-long course of concrete ways to improve your writing and focus your blog. And don't miss your chance to build on your NaBlo inspiration at BlogHer PRO on December 3-4: Two intensive, hands-on days of workshops and opportunities that help you take your blog or business to the next level. REGISTER NOW!
Related Posts
Recent Posts by SueCat