Hooray, December Daily!
Hello, and welcome back to my blog! I am so stinkin' excited because it is almost December (and let's just ignore how long it's been since I posted last. sigh.)! Yes, I'm excited about December! It means it is literally my favorite time in the scrapbooking world, because it is time for December Daily. December Daily is a brain-child of one of my favorite scrapbooking geniuses, Ali Edwards. You can check out here December Daily and all that fabulous-ness here: http://aliedwards.com/2013/11/december-daily-2013-share-your-foundation-pages.html. What in the world is December Daily? Oh, it is just a little thing I've been doing for the last 5 years or so, in which I make an album specifically for Christmas and holiday memories, and throughout the month of December I create a layout per day. Yes, a layout per day! There are little secrets to make this happen, which I plan to share throughout this month, but I will tell you it starts with preparation! In our house, we have been talking December Daily since August (my husband is such a great enabler!). Seriously, on August 1 I began planning which album I wanted to use, and as soon as Christmas lines started showing up, I started buying. So awesome.
So today I wanted to show you the foundation pages. All of the album is created in advance, with the exception of adding photos and journalling. This is the genius of the project, really, because once the album is built, your December time is spent photographing, printing, and journalling (yeah, just like that. ha.)! This year I decided to use the Basic Grey Capture album, which is 7x9. So far I am loving that size! It is just a bit bigger than 6x8, so the page protectors have an additional little pocket which has been fun to embellish. Of course I have a few disclaimers. First, this is photo-heavy, because it is 25 layouts. I'm going to upload the cover and about ten days today, and then the rest in a few other posts as well. Second, these photos are untouched, just off the camera. So please ignore any technical issues they might have! Third, I hope you are inspired. Enjoy!
Album cover: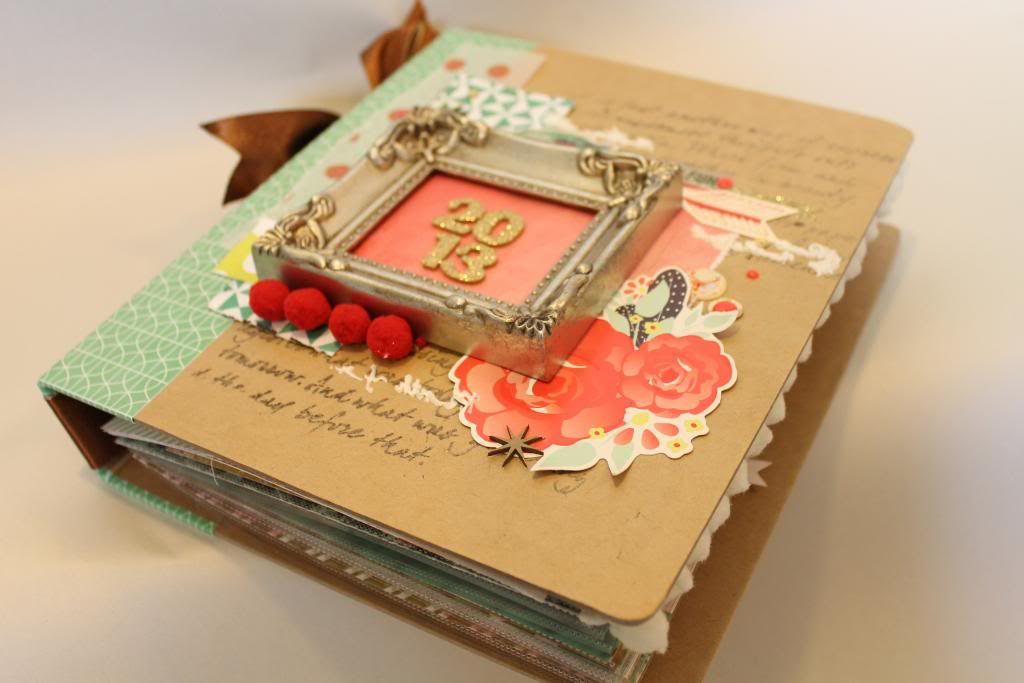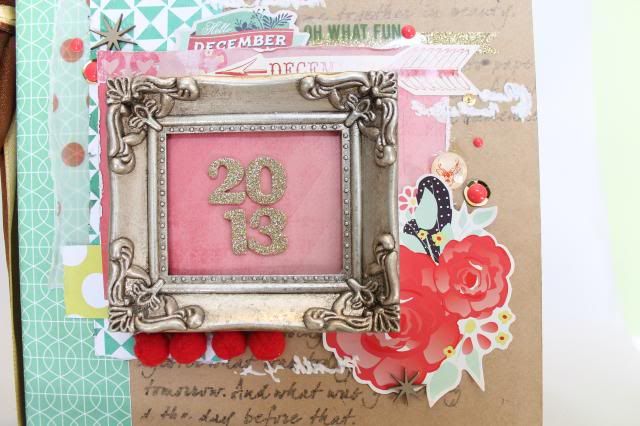 Then when you open, this is the cover sheet: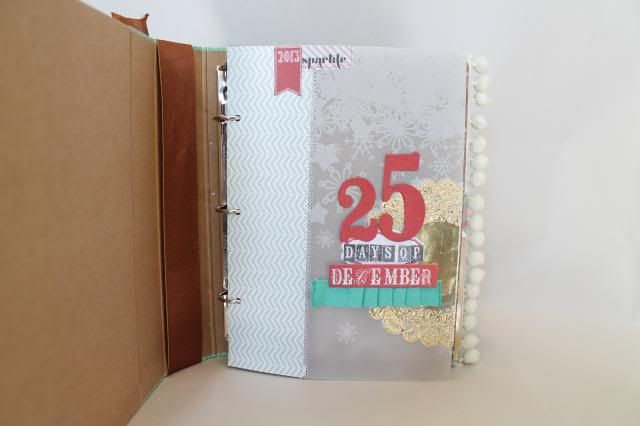 Turn the cover sheet, and there is a layout for a family photo, and I will probably add our initial to the gold doily: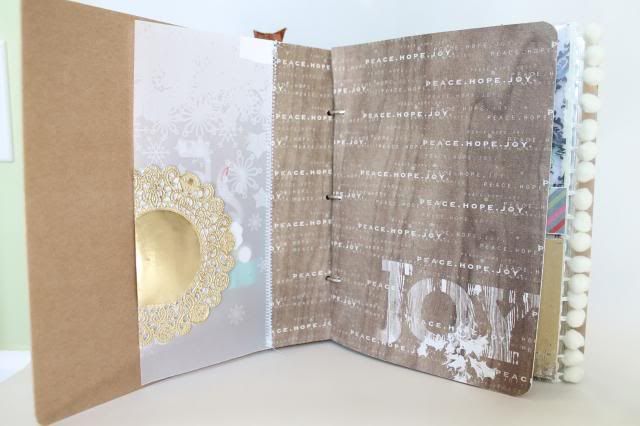 And here begins Day 1: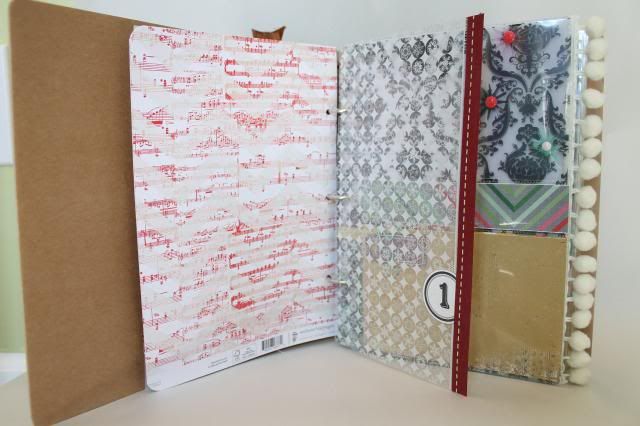 Day 2, and a close look:
The basic overall design for my album is transparency, page protector, transparency, page protector, etc. etc. Each transparency holds the number for that particular day, and the page protectors are for photos and journalling, depending on how much I want to add for each day. I love how transparent each day is! I know some of that will be lost once the photos are added, and that is a good thing. But I love it just how it is now!
Here is Day 3: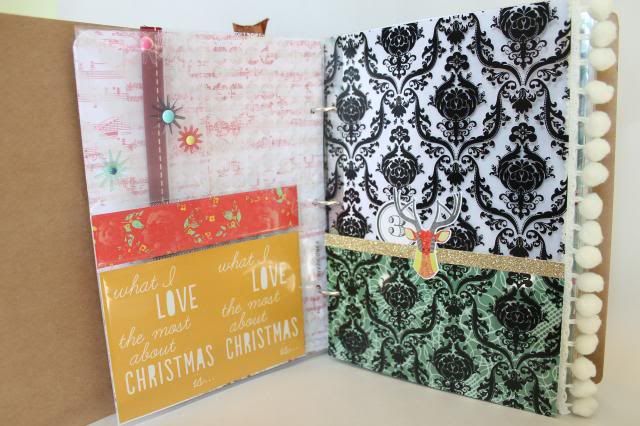 The plan is for the photo to cover that green on the lower half. I have to say that Hambly transparency goes so beautifully with Glitz!
On the reverse side, Day 4, which will hold a full photo on the white: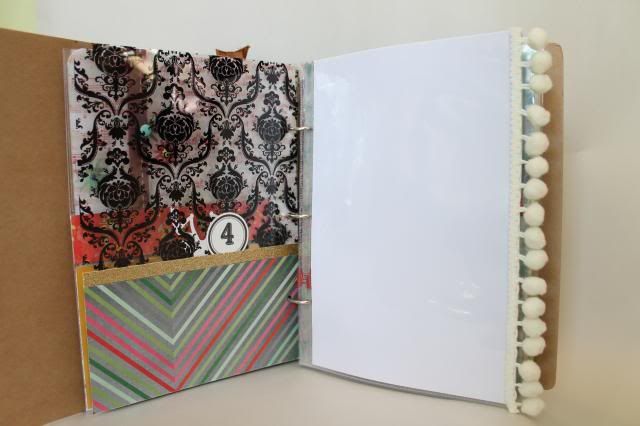 Day 5, with a full sheet of patterned paper, and also a transparency. The photo will go over part of that transparency as well: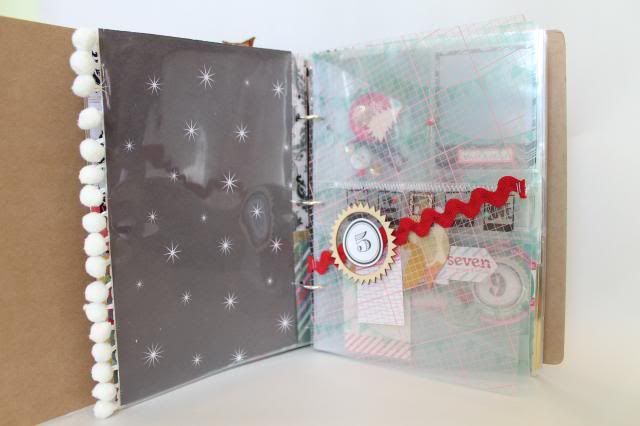 Day 6, although I realize it is hard to see what layer it is. This will make better sense once photos are added, but I still love it for all those layers!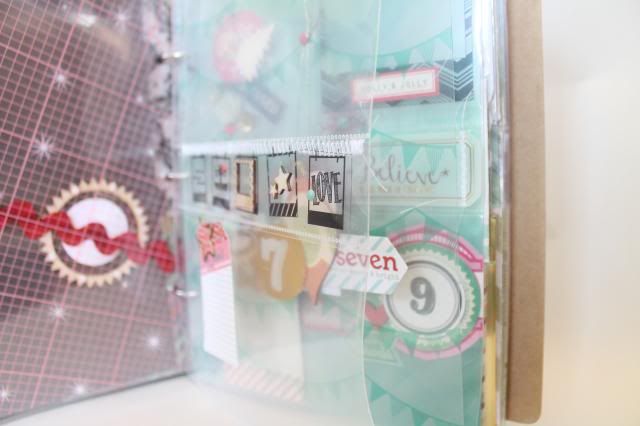 Day 7, again, kind of hard to see, but it is on a Dear Lizzy transparency from Polka Dot Party, and is just fun to me: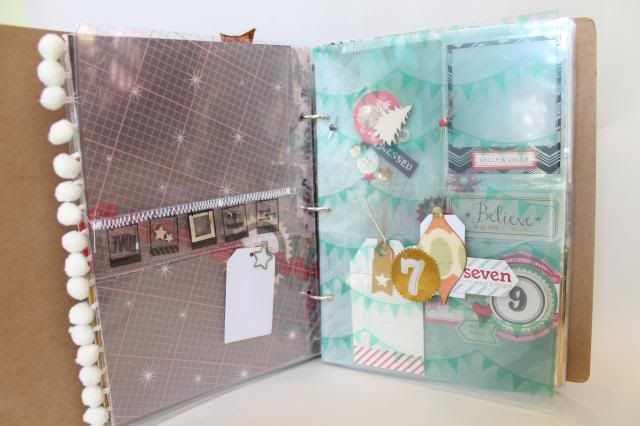 Day 8 has a lot going on as well, but also fun stuff: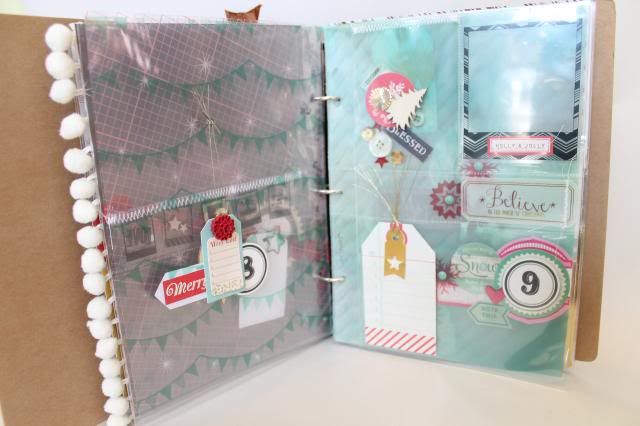 And Day 9, which is just absolutely magical to me, on Maggie Holmes' vellum: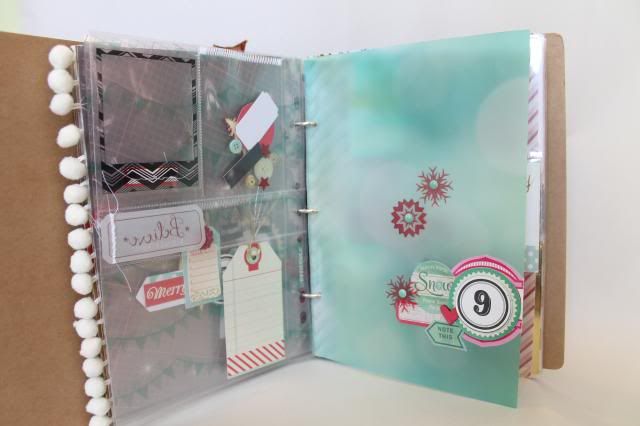 Finally for today, is Day 10, because there is a lot to see!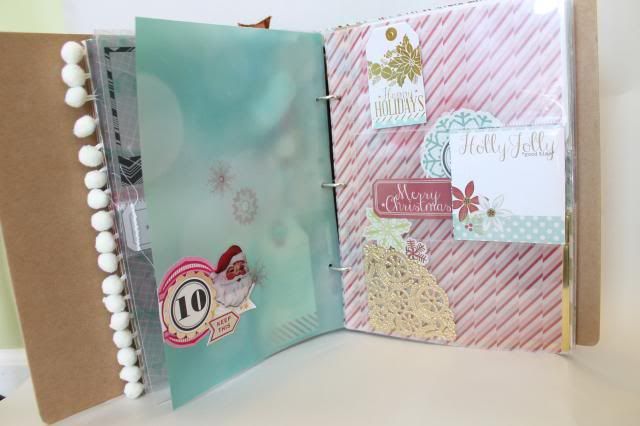 I absolutely love this project. Every single year it draws me in and I can't wait to begin. I hope you have enjoyed looking inside the album as it is right now, and will check back to see the rest! Thank you for taking a peek!
~Theresa
Related Posts
Recent Posts by larkindesign