Creating little globetrotters: family travel tips
"Oh, we are going to wait to have kids; we want to travel first!"
I have heard that so many times. Don't get me wrong: of course everyone is free to decide if and when they want to have children; I would never presume to patronize anyone by giving them a speech on why they should have children now!
But I felt it might be helpful to travel lovers out there if I did my bit to bust the myth, since in my experience, children and travel are by no means mutually exclusive.
Actually, I happen to think that kids can make wonderful travel companions – better, in fact, than a large percentage of their adult counterparts. But that's a post for another time. (Or never. Yeah, possibly never.)
Traveling with kids is a different experience from traveling on your own, but I really enjoy introducing my daughters to new places, languages and cultures, and see them point at landmarks and watch the new landscape with wide eyes. Loving a view, or a new experience, and then looking at their reaction and being able to make that experience again, looking at things through their eyes... I think it's really something.
Someone recently asked me for tips for happy family travel, so I thought I'd share a few things here that might be helpful if you are considering traveling more with your kids.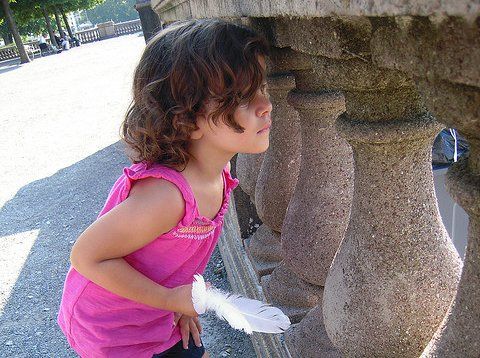 1. Book your flights and hotel in advance, whenever possible. You generally get better rates and a better selection when booking well in advance, and when traveling with little ones it will allow you to organize things like a front row seat and bassinet for the plane or a portable crib at the hotel, which means you will travel with less stuff, less worry and more comfort.
2. Do a little homework. Find out a few things about the area(s) you are planning to visit. Go on Yelp to find restaurants that fit your budget and tastes; visit the city's website to find out more about specific attractions. Some museums and attractions offer tours tailored to specific age brackets, but sometimes they need to be booked in advance. Finding something that keep the kids interested will pay off!
When we went to London together for the first time, Stella and Sarah (then 4 and 11 years old, respectively) both loved our tour of the Tower Bridge, where they not only got to see how the bridge works and how it was built, but also got a little booklet they could fill in with stickers they had to get at different stations in each of the two towers. It was fun, kept them interested and they actually learned something. And I enjoyed my visit too, because I didn't have to rush my way through or make much effort to keep them entertained.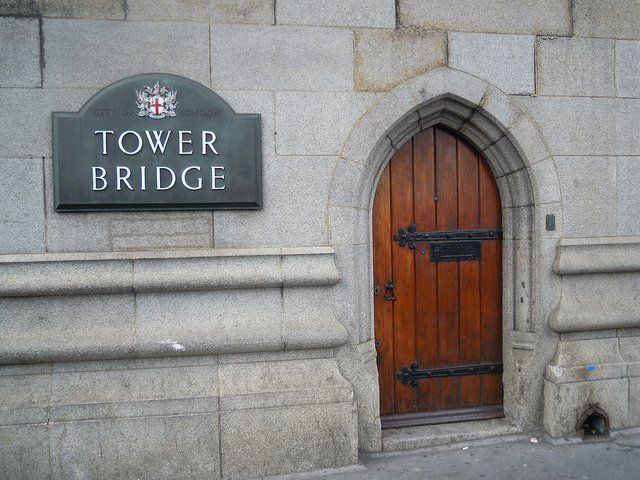 3. If you are a planner, be flexible. If you like to make a schedule for your trip, or plan your itinerary to get the most out of your visit, make sure you leave some time for random stuff – browsing a cute shop or stopping at a lovely bakery, or taking a longer route through a park so the kids can run around a little without you holding their hands, instead of taking the shortest route to get to where you want to go a little faster.
Make room for the possibility that it might take you longer to do what you planned. In that case, it's good to have a shorter version of your itinerary, so you can hit the main spots without stressing everyone out. Your kids will enjoy the visit a lot more if they also have a chance to take their own time looking around and getting acquainted with the place. That's not a waste of time, it's how children acquire a passion for travel!
For older kids, you might also consider getting them excited about your destination by giving them their own little guide book a couple of weeks in advance.
4. If you are a very spontaneous traveler, consider doing a little bit of planning. Getting "lost" in a new city, walking around without looking at the map and exploring randomly and spontaneously are some of the great joys of travel. But if you have little people with you, it's good to be a little prepared.
So if you don't want to check the restaurants because you don't know what area you'll be in by the time noon comes around, then make sure to keep some nutritious snacks handy: fresh fruit, a bag of nuts, some organic turkey jerky, whole-grain crackers will keep little tummies from rumbling while you find your way to a good lunch spot. (By the same token, hydration keeps headaches away and energy up, so keep water handy as well!) If you have little ones, make sure you bring baby food with you.
Recent Posts by HipMom