Creamy Scalloped Potatoes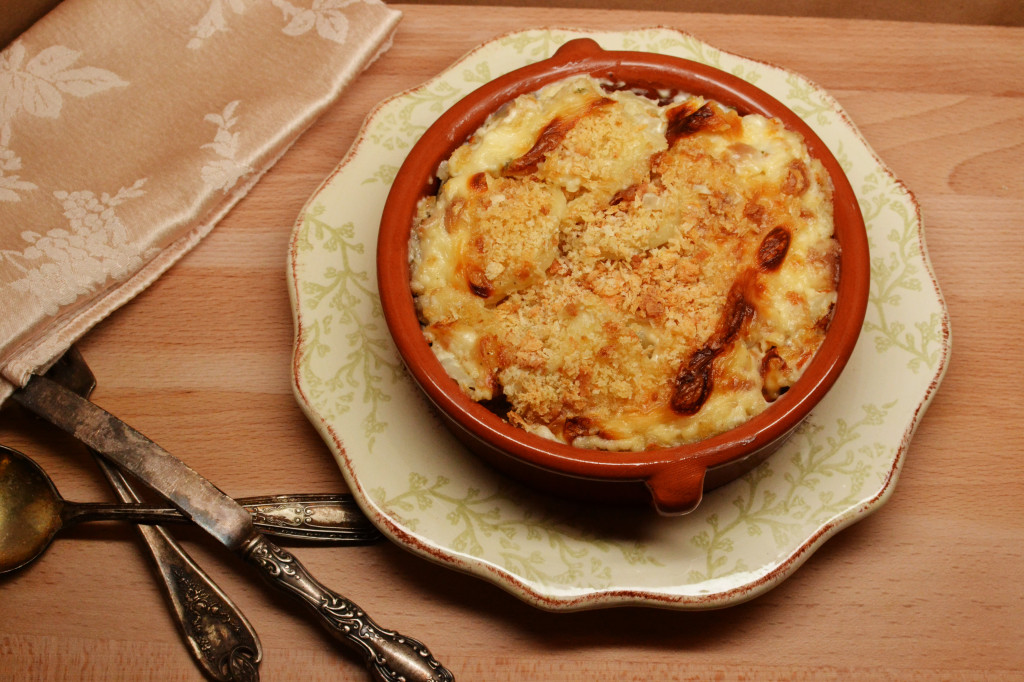 Welcome to San Pasqual's Kitchen! I'm glad you're here. Today I wanted something to go with my leftover beef tenderloin from Christmas, but I didn't want to go to the store and with just a few things left in the pantry, my options were few. I finally decided on something I had often as a child but had never made myself, scalloped potatoes.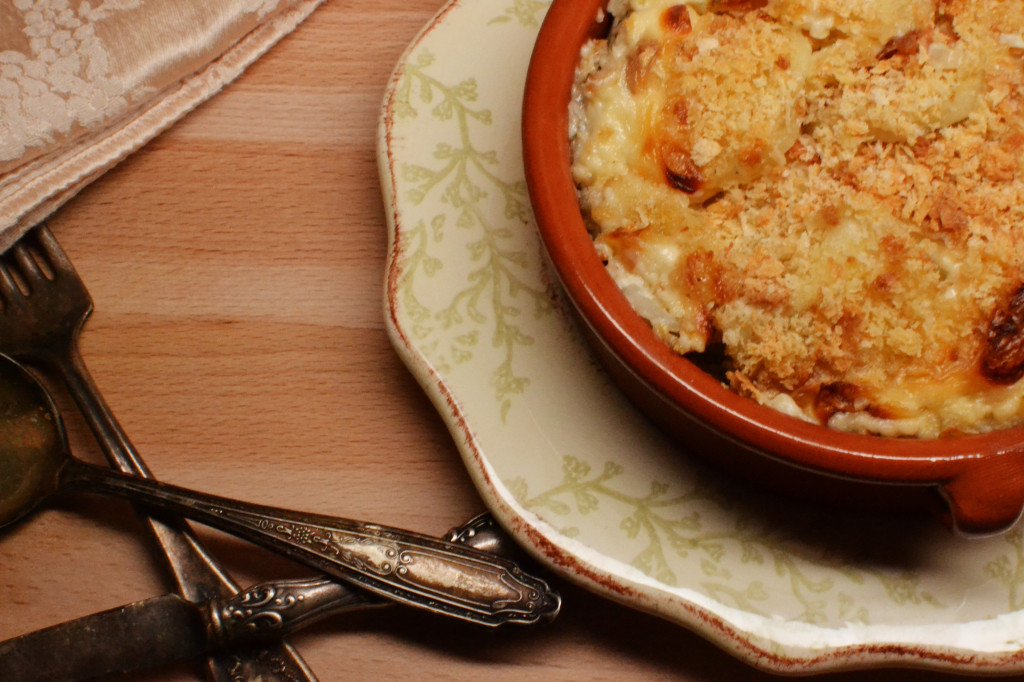 When I told my husband, Joe, what I had decided to make he didn't yawn. Not with his mouth anyways, but something in his eyes yawned. Humph. Challenge accepted.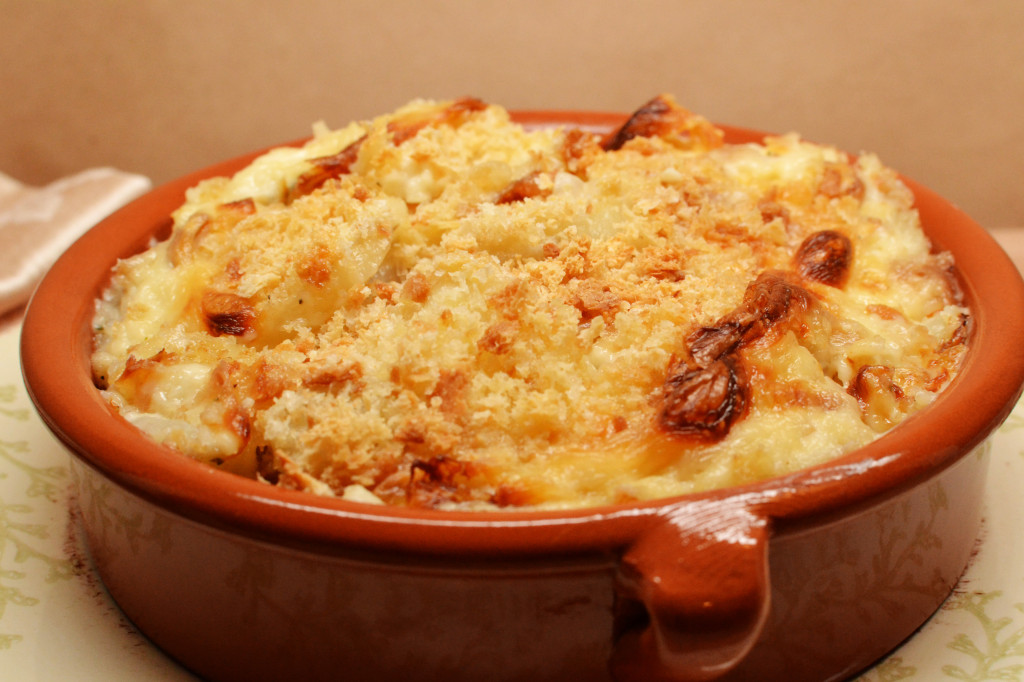 This creamy, humble, comforting side dish is my adaptation of Mark Bittman's recipe in the How To Cook Everything cookbook.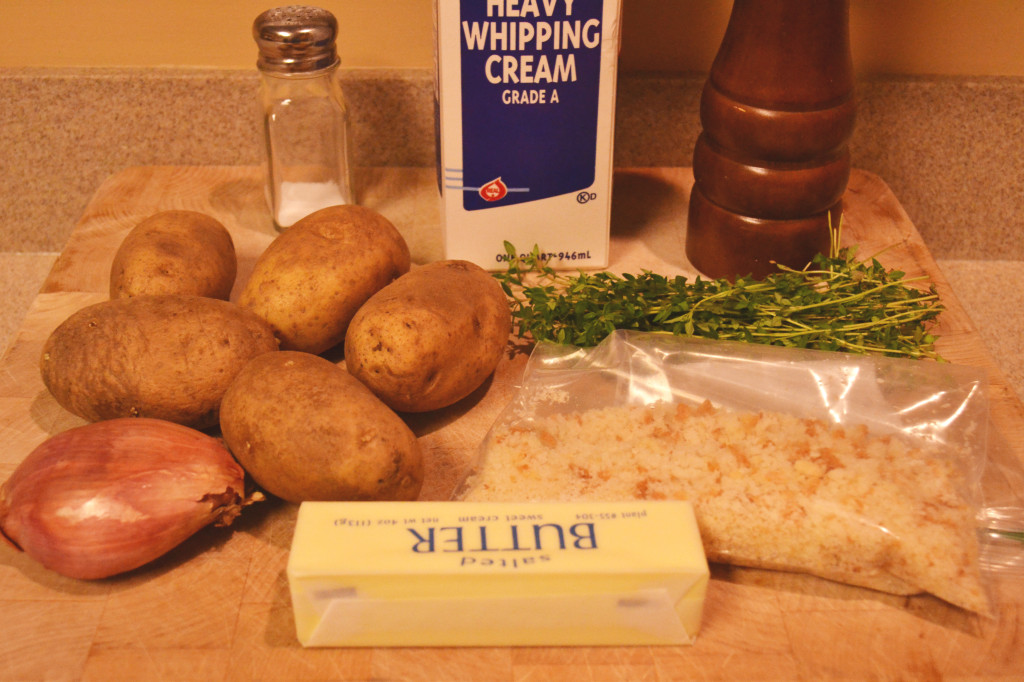 Ingredients
3 cups of cream
1 pound potatoes, peeled and thinly sliced
1 tbls fresh thyme leaves
1 large shallot, minced
½ cup fresh bread crumbs
Salt and pepper
Butter for greasing pan.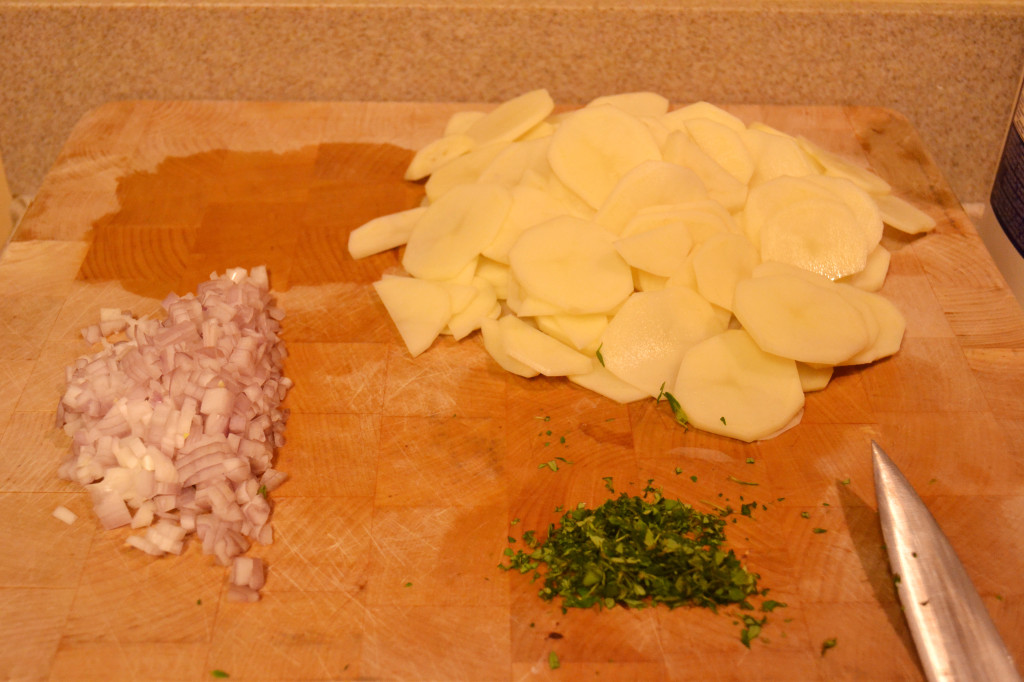 Instructions Heat the oven to 375º. Grease a gratin or similar pan. Put the cream in a pot and heat until it's hot. (Keep an eye on it) Place the potatoes in the gratin to form the first layer. Sprinkle with minced shallot and salt and pepper. Repeat the process with the next layer. End with a layer of potatoes.
Pour over the hot cream and top with fresh bread crumbs.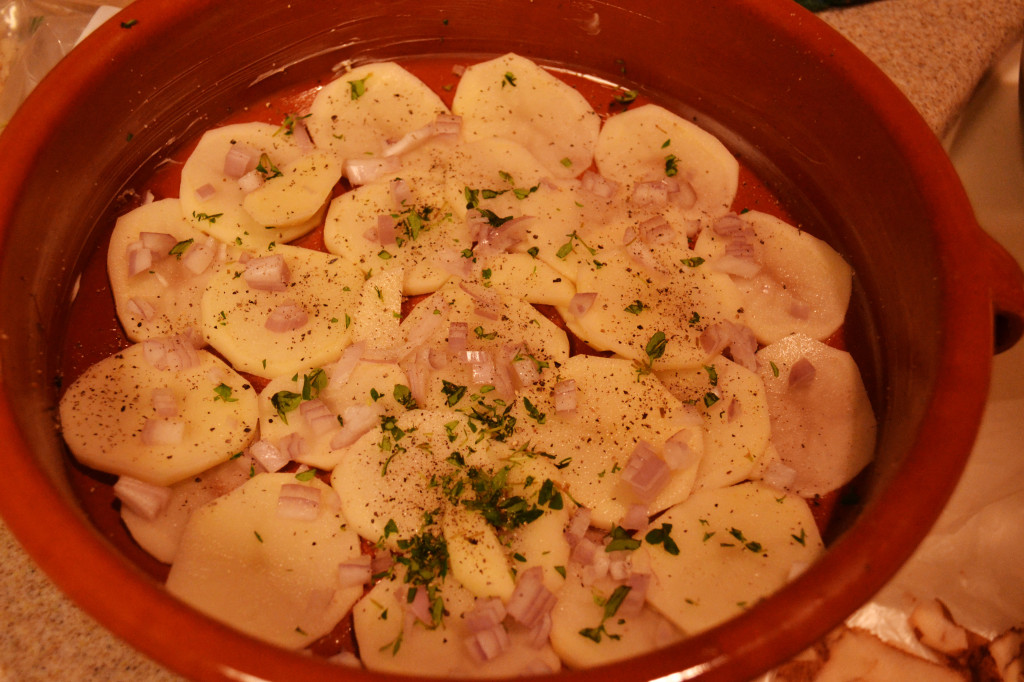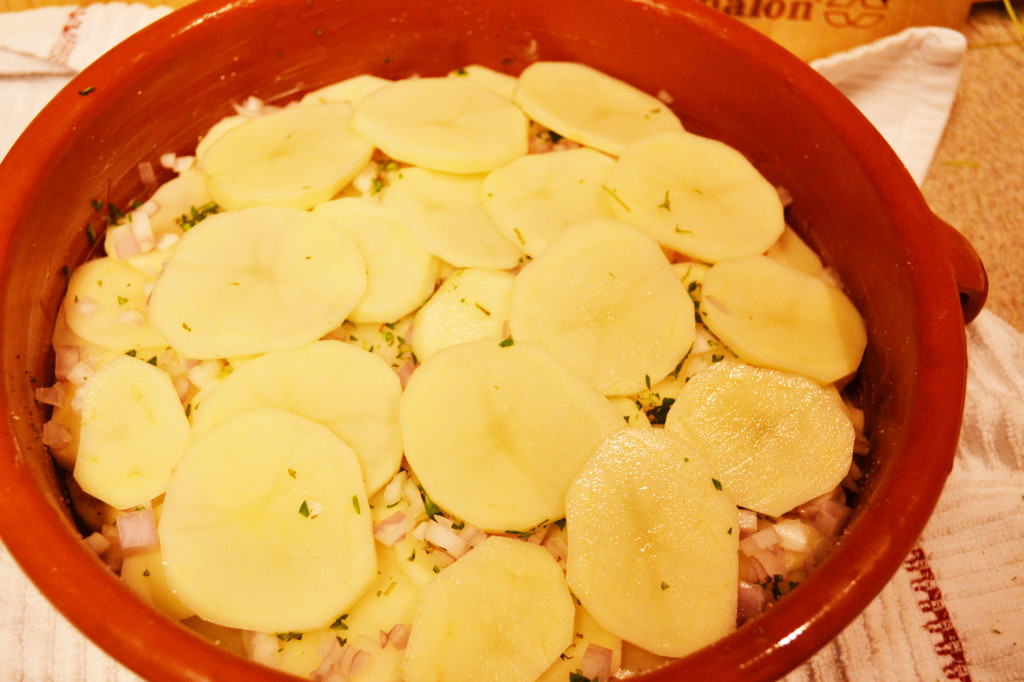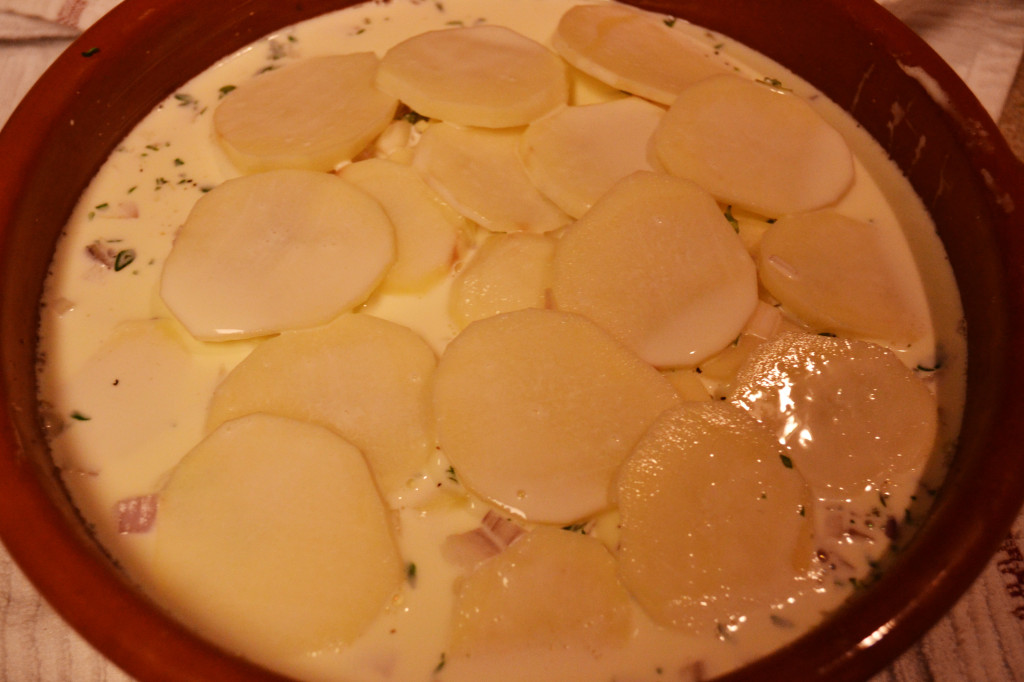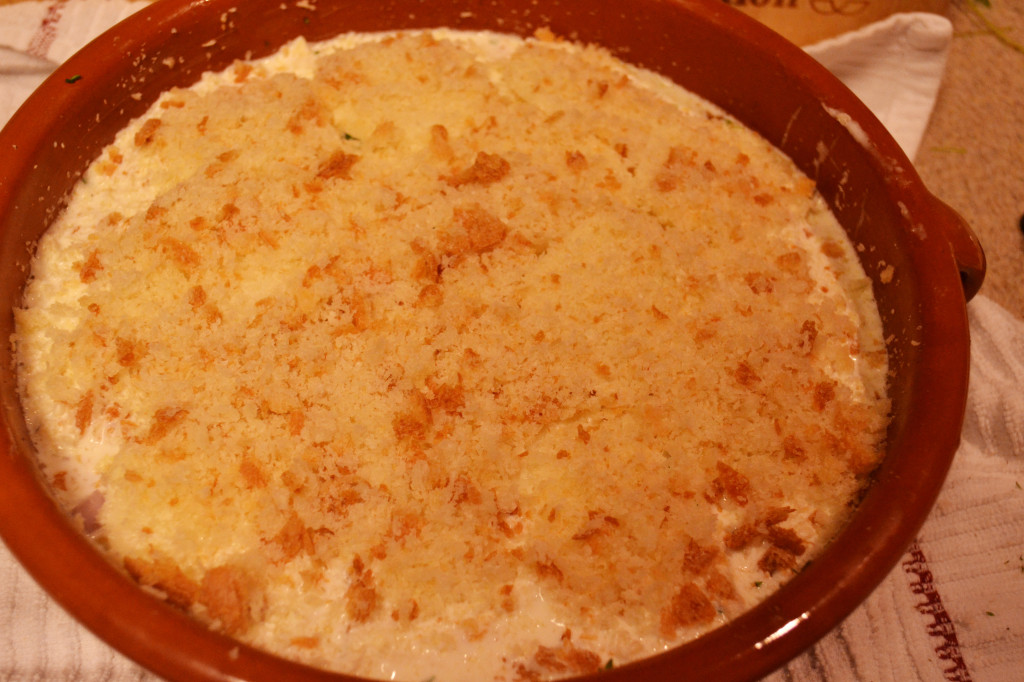 Put in the oven and cook for 45 to 50 minutes.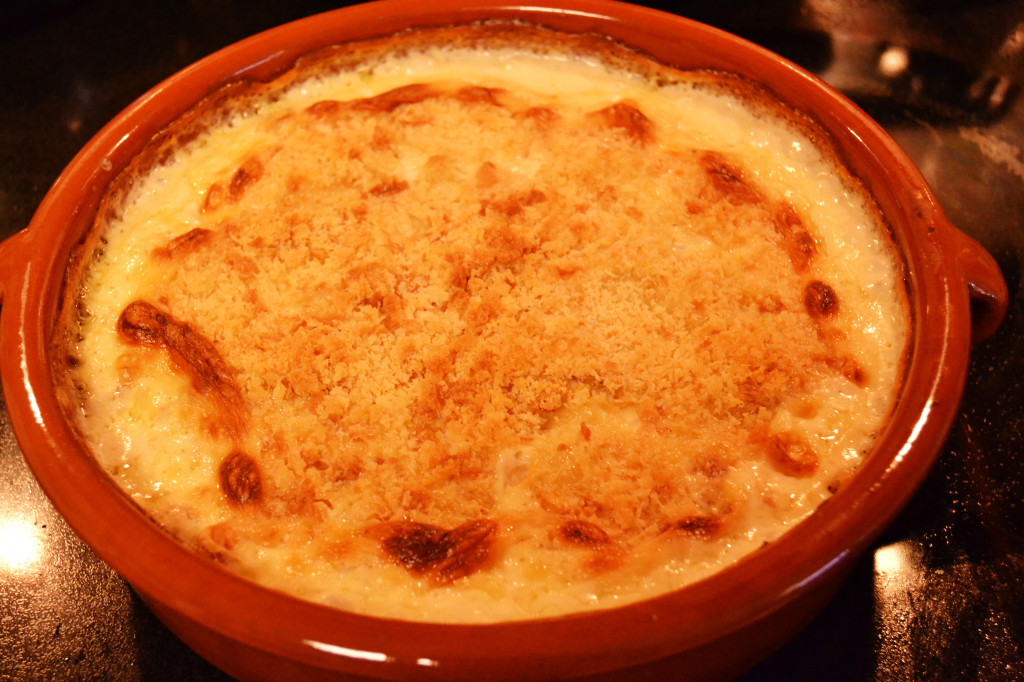 Recent Posts by SanPasqual'sKitchen