Baked Parmesan Sliced Potatoes…Easy and Delicious!
Most people love potatoes, but are a afraid of eating them for either health or weight reasons. This isn't a diet recipe, but it is healthier than most, and it tastes great. The potatoes are sliced thin and coated in olive oil, seasonings, and then sprinkled lightly with Parmesan cheese. The flavor is great and with no butter or frying, this is a healthy but tasty potato option.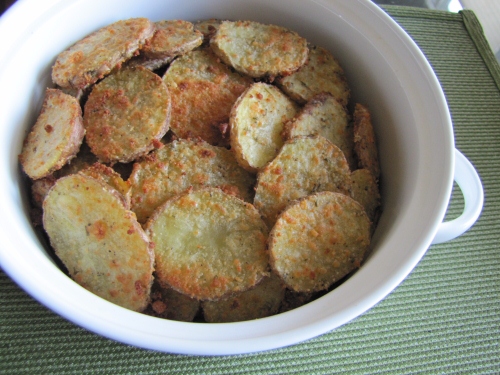 Image: Courtesy of Jodee Weiland
I love baked sliced potatoes because they taste great when seasoned right, and they are so easy to make. Whenever I buy a large bag of potatoes, I always ask myself how I will ever use that many potatoes, especially since it's just me and my husband most of the time. If the kids are in town, that's great, because there is no problem using large quantities of most foods, potatoes or otherwise. But when it's just the two of us, I have to figure out ways to make sure things don't go to waste.
Read more at Learn from yesterday, live for today...
Related Posts
Recent Posts by Jodee Weiland